CAPABILITIES

In 1992, Century Tube relocated to its current 35,000 square foot facility in Somerville, NJ to offer customers a faster turnaround with the use of their seven TIGwelding mills. TIG welding is used since Century Tube knows that it creates a quality weld with minimal internal weld bead. All round and square polishing iscompleted in house with the finishes to customer needs and specifications. TIG welding is also used because it allows Century Tube to weld to specific multiple lengths and eliminate the expense of unnecessary scrap to the customer. This in-turn reduces cost for our customers.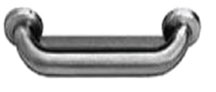 Not only do we provide our customers with tubing for a reasonable price but also in a timely manner since we maintain a rotating production schedule that's able to respond quickly to customer situations and deliveries. Only the most reliable and experienced carriers deliver to our customers.
Century Tube Corporation has experience in a variety of applications. Please refer to the list below to see how we can help you and your company.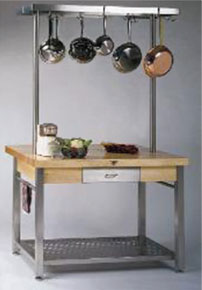 Marine Equipment and Boat Railings
Restaurant, Cafeteria and Kitchen Equipment
Food Processing Equipment and Conveyors
Meat Packing Tables, Conveyors and Scales
Hospital Carts, Gurneys and Railings
Washroom Grab Bars, Accessories and Railings
Truck Mirrors
Bus and Truck Railings
Catalytic Converter Spacers and Automotive Exhaust Fans
Recreation Equipment
Furniture
Textile Equipment
Construction Supports, Frames and Railings
Display Cases
Bakery Rack and Carts